Within the cannabis industry, terpenes are highly regarded for their ability to shape the flavours, aromas, and effects of various strains. Of all these terpenes, caryophyllene stands out for its spicy and peppery profile. Interested in the best spicy weed strains? Let's discuss the 7 best strains with a peppery punch.
Which terpenes are responsible for the aromas in spicy strains?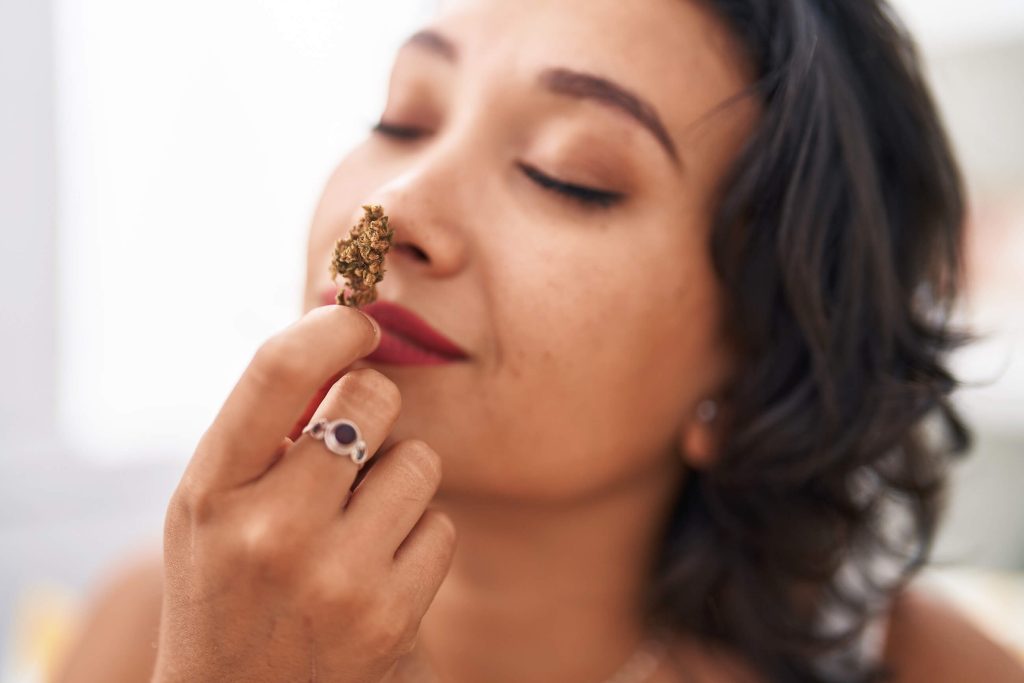 Terpenes work synergetically with other cannabinoids, creating what is commonly referred to as the entourage effect. This unique collaboration plays a crucial role in shaping the overall sensory experience of cannabis strains and their effects. While a strain's terpene profile can vary based on factors like genetics and cultivation practices, here are some terpenes commonly associated with spicy weed strains!
Caryophyllene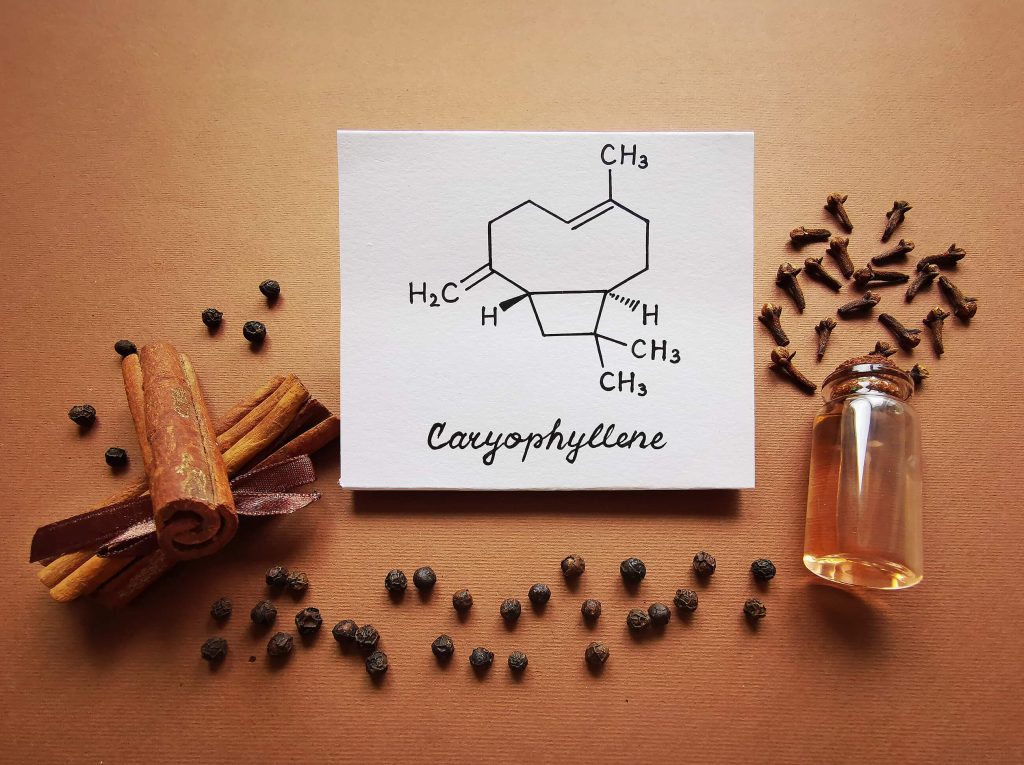 Caryophyllene is a sesquiterpene found naturally within various plants, most commonly black pepper, cloves and oregano. It is also one of the most prevalent terpenes in cannabis varieties. This compound carries a distinctive spicy and peppery aroma which directly contributes to the unique aroma and flavour profiles. 
Myrcene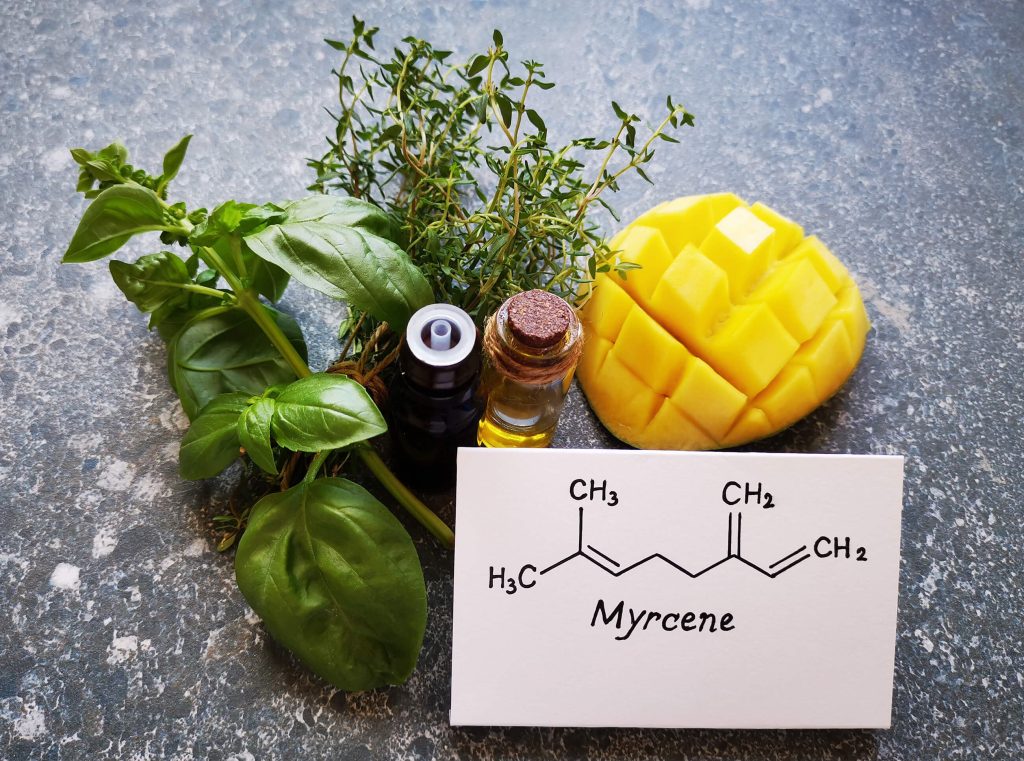 Myrcene is a naturally occurring sesquiterpene found in various plant species, such as cannabis, hops, and even some fruits like mangoes. This terpene is known for its distinctive musky and earthy scent and is frequently responsible for the overall aroma and flavour of many different cannabis hybrids.
The top 7 strains high in caryophyllene
Now that we understand that specific terpenes contribute to a strain's scent. Let's take a look at seven weed strains that are high in caryophyllene!
1. Jack Herer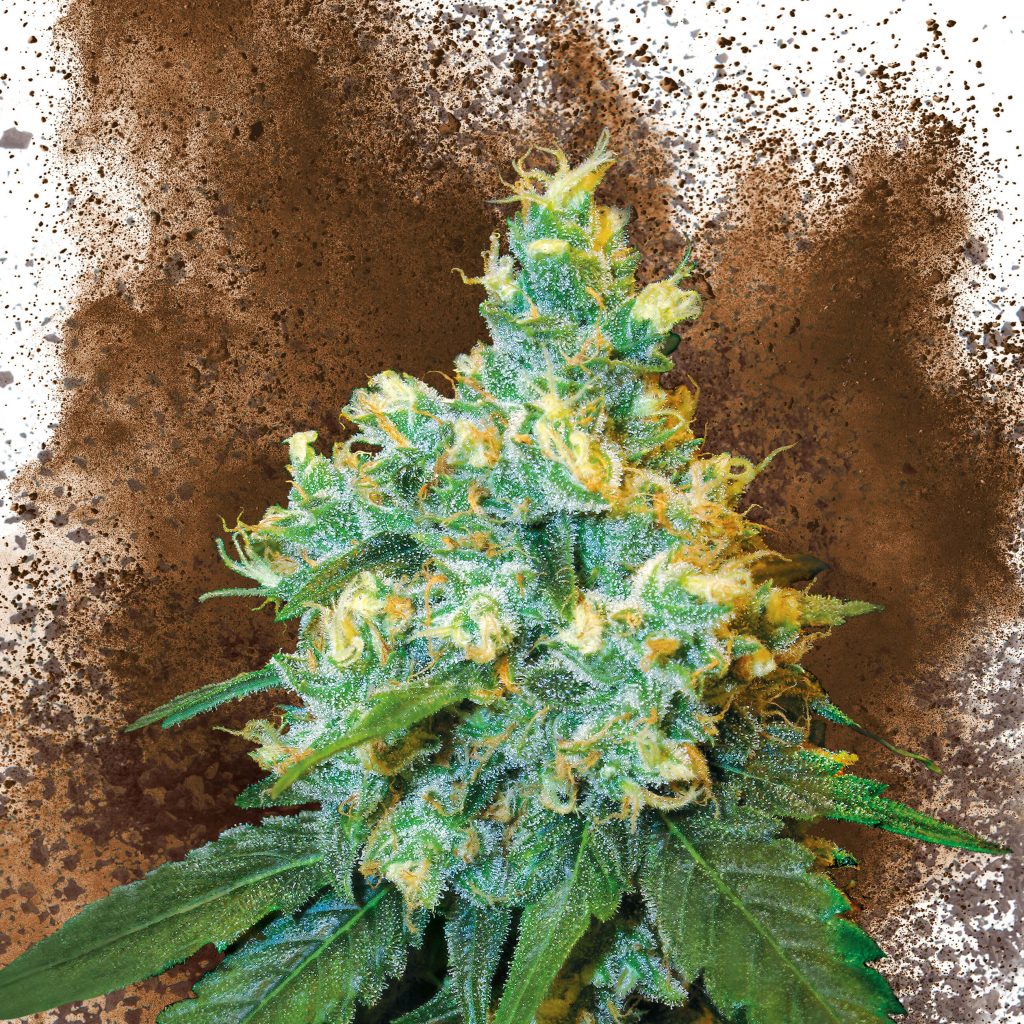 Jack Herer was created in the early 1990s by meticulously crossbreeding Haze with Northern Lights #5 and Shiva Skunk. It was named in honour of the cannabis activist and Ben Dronker's close friend, Jack Herer. This weed strain has gained worldwide popularity within the cannabis community and was even the first hybrid to be prescribed by Dutch pharmacies. It has also won numerous cannabis cups, further solidifying its status as an outstanding hybrid.
This cultivar thrives in a Mediterranean climate and can produce some impressive yields with ideal growing conditions. Jack Herer has four phenotypes, three of which are sativas and one of which is an indica. This strain is particularly well-suited for producing concentrates because of its high resin production. Growers can use training techniques like SOG or SCROG to increase yields even further!
The terpene profile of Jack Herer is known for being extraordinarily spicy and contains abundant levels of the pepper-scented terpene, beta-caryophyllene. The aromatic notes are complex and intense, featuring a blend of sharp, savoury, and earthy flavours that escalate after the harvest. Jack Herer is known for its uplifting and cerebral effects when consumed, providing users with a soaring high accompanied by a slight body buzz.
2. White Diesel Haze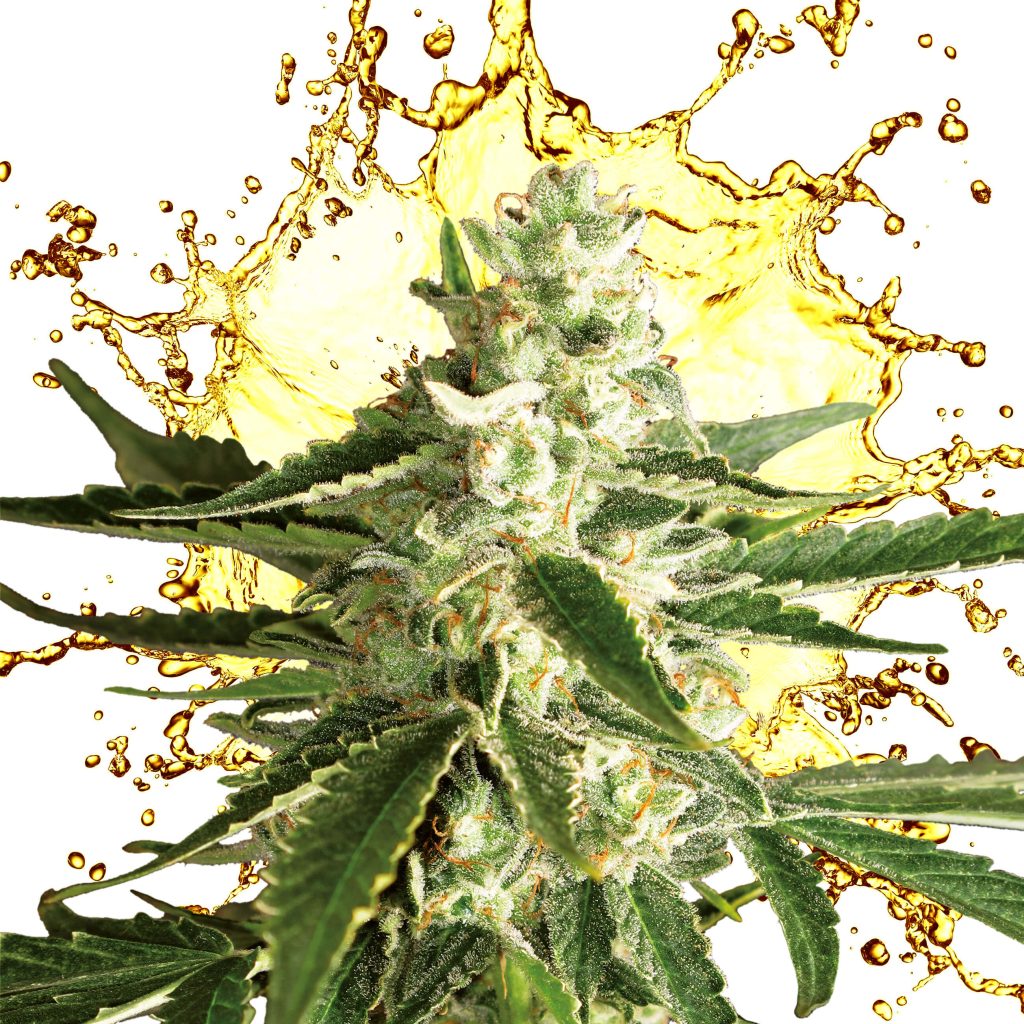 White Diesel Haze was meticulously crafted by crossing Haze and Ruderalis with NYC Diesel. It is a sativa-dominant hybrid with an exquisitely spicy profile and is an excellent choice for those seeking an energy boost throughout the day.
This particular weed strain stands out among other sativas due to its distinctive qualities. Its compact and stocky structure allows it to thrive even in colder climates, making it an ideal choice for growers in Northern Europe. Its autoflowering traits make it an easy-to-grow cultivar with a pungent terpene profile and frosty dense buds.
With high levels of beta-caryophyllene and myrcene, White Diesel Haze has a remarkable terpene profile featuring an unmistakable aroma of pungent diesel fuel, complemented by subtle undertones of tangy grapefruit, sweet pineapple, and refreshing citrus notes. This weed strain is ideal for daytime use, as it delivers an invigorating and uplifting high that enhances creativity and mental clarity.
3. White Widow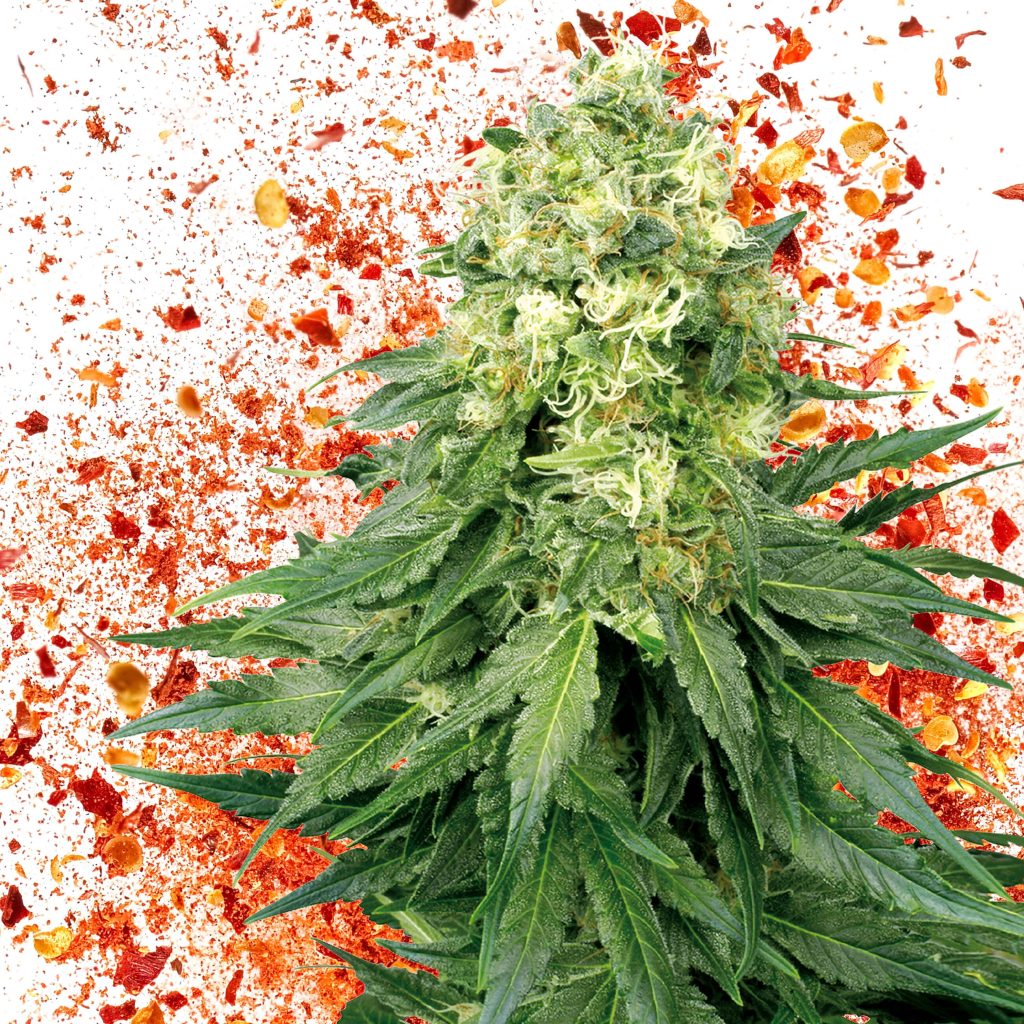 A prevalent cultivar in the Dutch coffeeshop scene since the early 1990s is White Widow. Our dedicated team of breeders carefully developed this revolutionary hybrid by crossing a Brazillian sativa with a South Indian indica. This weed strain has triumphed in numerous cannabis cups and remains a favourite among enthusiasts to this day.
As the name suggests, White Widow has dense, dark green, resinous buds covered with sticky white trichomes and deep orange pistils. Its dense structure, tight internodal spacing, and robust, resilient characteristics make it a popular choice for commercial growers.
White Widow has a distinctly peppery aroma, accompanied by subtle hints of tangy citrus that perfectly complement undertones of moist earth, sandalwood, and spicy charas. It offers a well-balanced blend of cerebral stimulation and physical relaxation, increasing creativity and mental clarity before transitioning into a calming body high. Its spicy flavour and uplifting effects make it an excellent choice for those seeking a well-rounded cannabis experience.
4. Chemdawg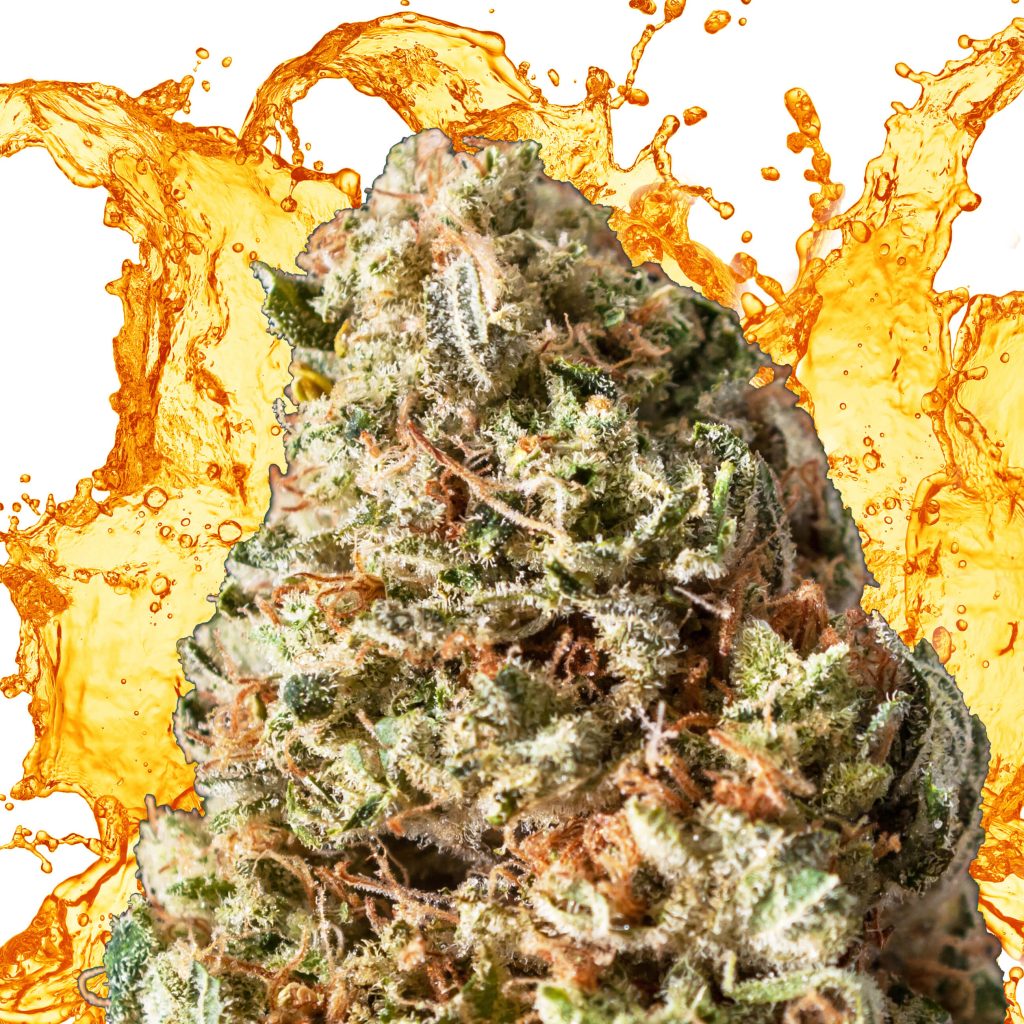 According to popular belief, a cultivator from the United States named Chemdog acquired a top-quality ounce of cannabis at a Grateful Dead concert in 1991, containing a handful of seeds. After germinating them, he selected the finest phenotypes and shared them with fellow cannabis in the community. It has since been utilised to create unique hybrids with distinct terpene profiles and has become a representation of ingenuity and originality within the cannabis community.
The buds of Chemdawg tend to be dense and resinous, often covered in a thick blanket of trichomes. Densely packed calyxes help contribute to its high resin production. During flowering, Chemdawg exhibits a range of colours visible throughout the foliage and bud structure, including deep shades of purple and vibrant orange or red pistils.
Chemdawg has a highly distinctive aroma, renowned for its spicy profile that is high in beta-caryophyllene and myrcene with low concentrations of limonene. It has an exceptionally gassy flavour reminiscent of gasoline, with subtle hints of zesty citrus and fresh sandalwood that accompany pungent notes of hashish. According to many cannabis enthusiasts, it provides a stimulating and uplifting cerebral boost that transitions into a soothing body buzz.
5. Durban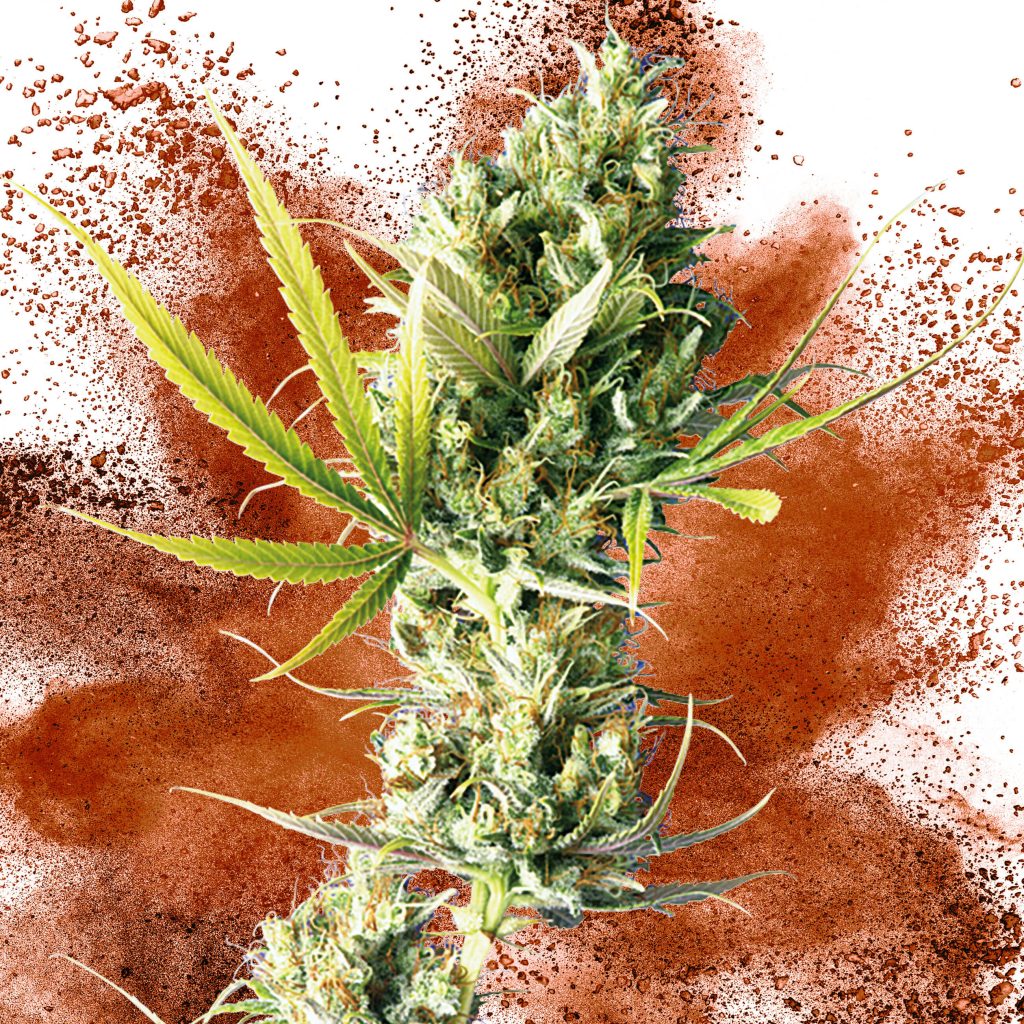 The breeders at Sensi Seeds developed Durban by taking the best characteristics of the original landrace, Durban Poison, native to Durban in South Africa. It is considered one of the purest sativas in our collection and was bred to thrive in temperate climates.
Shorter than most sativas, Durban has a compact structure, tight internodal spacing, and elongated lateral branches that support dense bud formations. As it enters the flowering stage, the calyxes swell, and pistils change into vibrant deep red and pink hues. This short-flowering cultivar has impressive resistance to mould and can be grown outdoors in most climates. Its resilience and robust properties make it a standout option for novice growers.
Durban is known for its unique peppery aroma, featuring loud notes of tangy citrus, pungent aniseed, damp earth, and subtle undertones of coffee, sandalwood, and cacao. This weed strain is highly regarded among the cannabis community for its potent cerebral effects that boost creativity and mental clarity. Despite its powerful effects, Durban is also known for its incredibly calming and relaxing properties.
6. OG Kush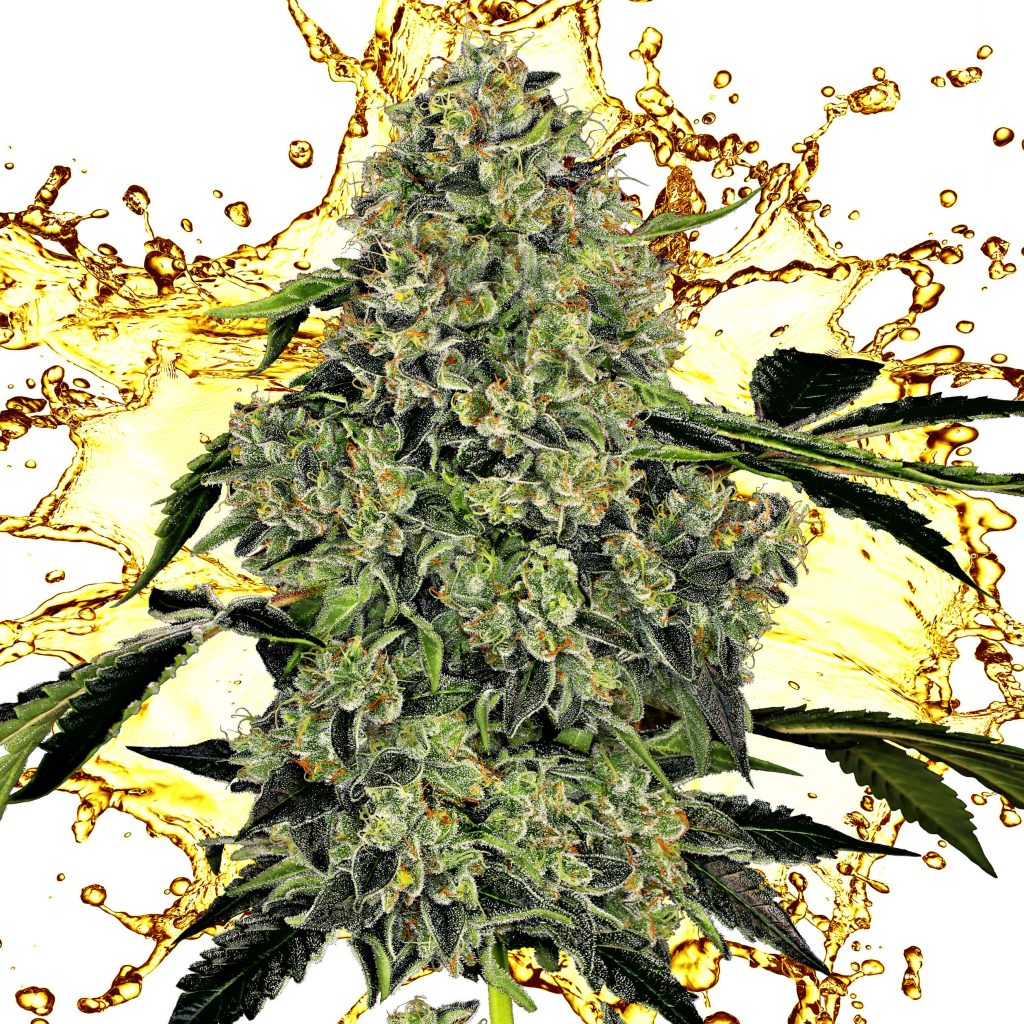 OG Kush was developed in California during the 1990s and has gained worldwide recognition as an indica-dominant powerhouse! There has been much discussion within the cannabis community about whether the "OG" in OG Kush stands for Ocean Grown or Original Gangster. However, given its origins in a coastal region with fertile soil, many tend to lean towards the former. Nevertheless, we would love to hear your thoughts on the matter.
This powerhouse displays its indica characteristics through its short stature, abundant lateral branches, and thick foliage. The buds are large, compact, and covered in a sticky resin with a beautiful lime-green hue. For optimal growth, it is recommended to cultivate these plants indoors with lighting or in a Mediterranean climate.
OG Kush has a rather pungent and complex aroma profile, with noticeable levels of caryophyllene, limonene and myrcene. It emits a pungent odour reminiscent of diesel fuel among earthy and piney notes, with subtle hints of tangy citrus and skunk. 
Well-balanced high that induces a sense of uplifting euphoria and increases creativity before dissipating into a full-body high which relaxes the muscles. Its effects are well-balanced, starting with a joyful and creative high that eventually transitions into a full-body relaxation which relaxes the muscles. However, be warned: it can be pretty sedative in larger doses.
7. Silver Fire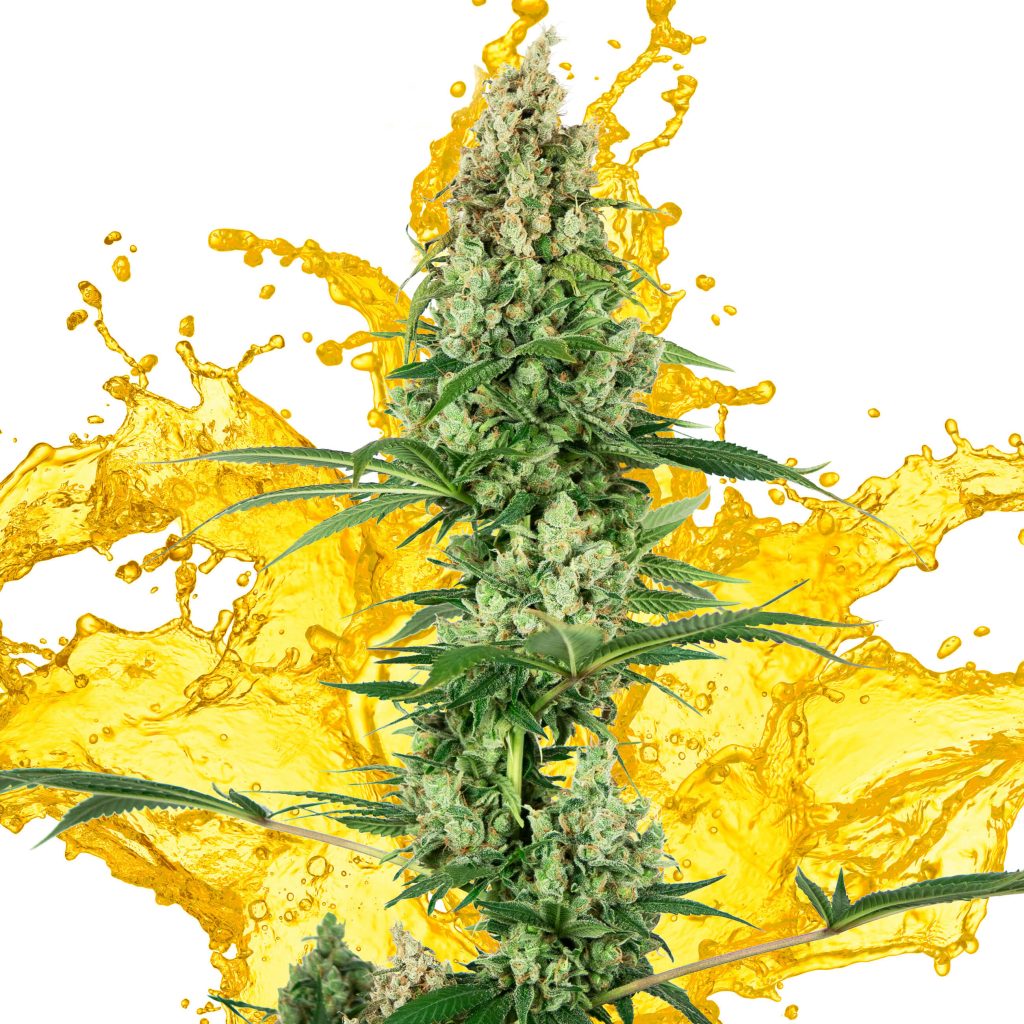 Initially introduced as part of our Sensi Seeds Research project, it was added to our catalogue permanently in 2019. Silver Fire is an indica-dominant hybrid developed by interbreeding our award-winning Silver Haze with the ever-popular Fire OG.
This cultivar is known to flourish in a warm, Mediterranean climate. It has a classic sativa morphology with a tall, elegant structure, thick apical mainstem, elongated lateral branches, and sufficient internodal spacing. Those growing Silver Fire can anticipate clusters of dense, sizeable buds with extremely swollen calyxes coated in a sparkling blanket of trichomes.
The high concentration of myrcene and caryophyllene is responsible for its piquant allure. Silver Fire's flavour profile includes a delightful combination of sweet and spicy scents with hints of mouth-watering citrus, fresh sandalwood and spicy hashish. Many connoisseurs have praised its balanced effects and reported feeling an uplifted, creative high that induces mental and physical relaxation.
The fascinating world of spicy weed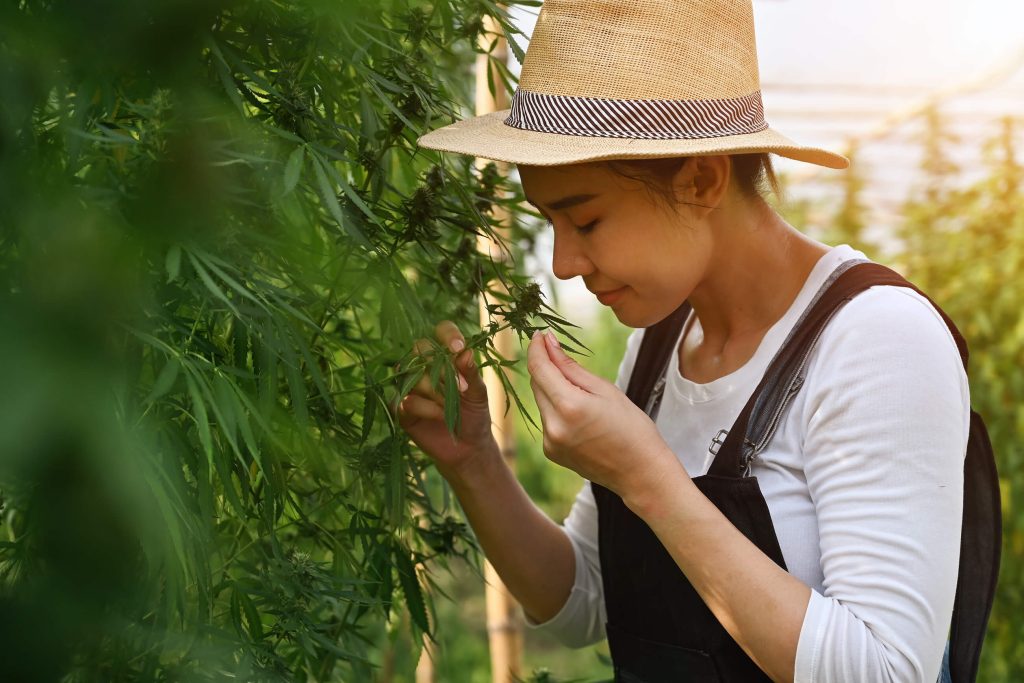 In conclusion, the world of cannabis provides a diverse range of experiences. These spicy weed strains provide unforgettable experiences due to the interplay between terpenes and cannabinoids. Spicy strains entice users with vibrant flavours and effects, but personal preferences can be crucial in choosing your favourite. In comparison, some enthusiasts might prefer the subtle pepperiness of Durban, and others might enjoy the citrus undertones of White Widow. What are your favourites?
Disclaimer:

Laws and regulations regarding cannabis cultivation differ from country to country. Sensi Seeds therefore strongly advises you to check your local laws and regulations. Do not act in conflict with the law.